---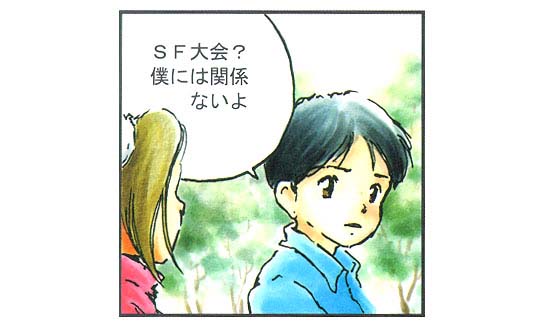 "SF Convention? None of my business."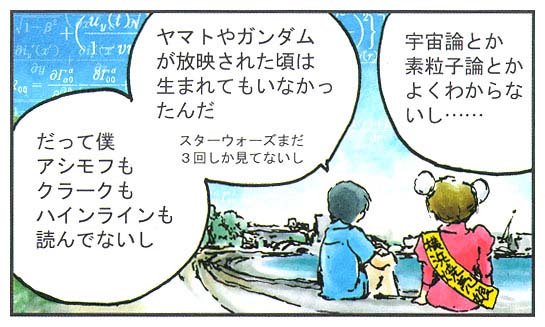 "'Cause I've never read of Asimov's, Clark's nor Heinlein's."
"I was born many years after when YAMATO and GUNDOM were on the air.
(And seen only 3 times for Star Wars.)"
"I'm not sure 'bout cosmogony nor the theory on elementary particle..."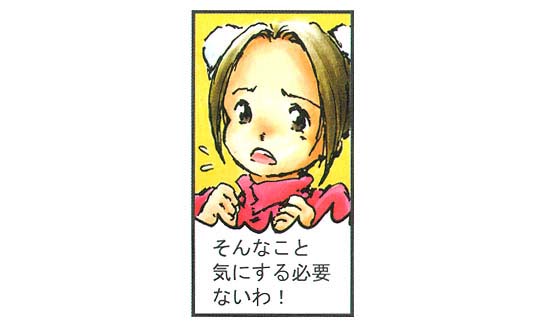 "You don't need worry 'bout them!"

"Science Fiction, every of them aren't so hard!"
"Such as Neon Genesis Evangelion, The Final Fantasy series, Card Captor SAKURA, My Mom's a 4th-Grader, Descendants of the Dark and also Space Battleship YAMAMOTO YOKO, they are all science fictions!!"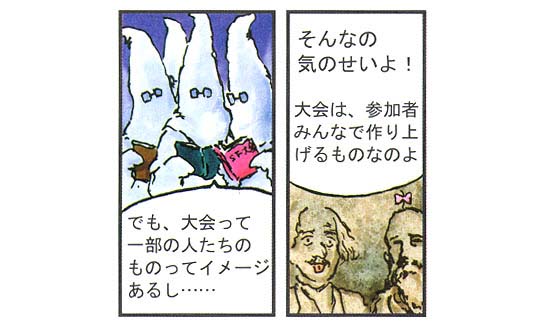 "But, Con seems to belong for the few people..."
"That's a mere fancy!
A convention should be made by every attendant."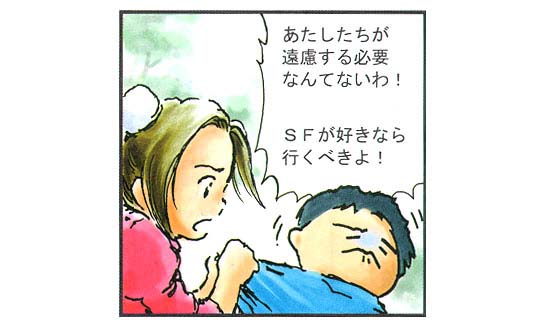 "We don't need to have any hesitation!
Ones should join to Con if they are fond of Science Fiction!"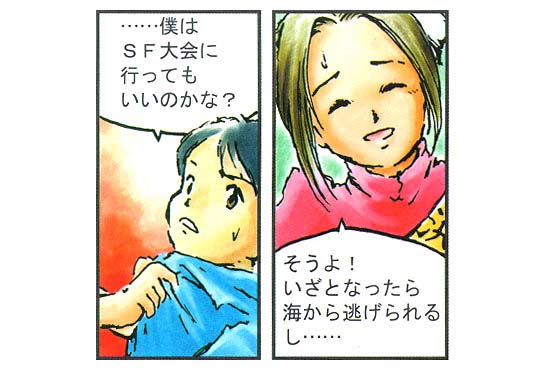 "Do I, have a qualification for SF Convention?"
"Of course yes and, you can escape to the sea in case of emergency."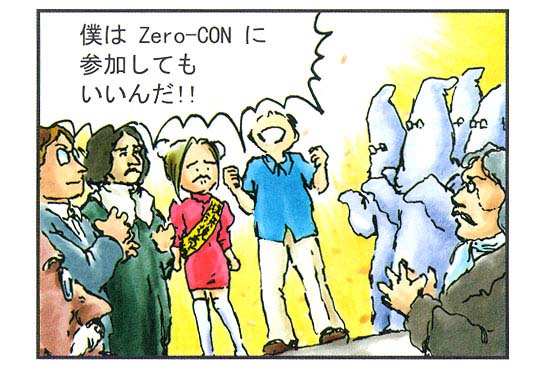 "I'm OK to attend to Zero-CON!!"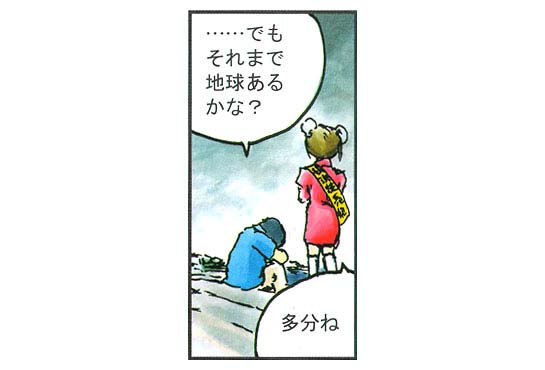 "But,.. is the world OK until it'll be held?"
"Maybe, I hope so."
---
To Zero-CON English page.
Copyright 1999 HARADA Midori / 1999-2000 Zero-CON Comittee. All right reserved.